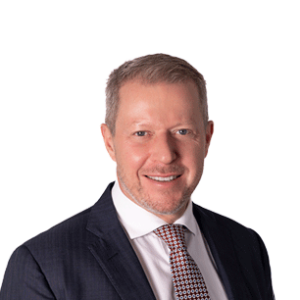 Matt Dell
Investment Specialist
BEc, GradDipFinPlan
Matt joined 4D Infrastructure in 2022 as Investment Specialist to assist with the team's distribution and marketing.
Matt is an experienced sales leader in the financial services industry, having spent 26 of his 31 years in the industry in such roles. He has been involved in the development of several funds management businesses from start-up phase to maturity, and has worked extensively in the retail advice and platform business. He has also managed both retail and institutional sales teams in Australia, the US and the UK.
Prior to 4D, Matt spent seven years Pinnacle Investment Management as Director, Distribution. He was also Head of Distribution at RARE Infrastructure for seven years, where he worked with other members of the 4D team including Sarah Shaw.
He holds a Bachelor of Economics from Macquarie University and a Graduate Diploma in Financial Planning from the Financial Services Institute of Australasia (FINSIA), and is a Fellow of FINSIA and a past Fellow of CPA Australia. He has also completed the AICD Foundations of Directorship course.