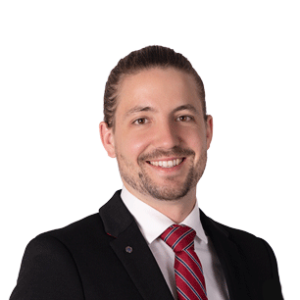 Gaspard Bidot
Investment Analyst
MSc, MMgt, CFA®, CFM®
Gaspard joined 4D in 2021 and has stock coverage responsibility for parts of Europe.
On joining Gaspard had over seven years financial services experience. Prior to joining 4D, he worked in PwC's Corporate Advisory Division in France, Germany and Australia, specialising in financial modelling and valuations. Most recently he was associate director in PwC's Infrastructure Advisory division in Australia, focusing on infrastructure modelling, valuations and corporate advisory services. Gaspard also sits on the board of the NSW French-Australian Chamber of Commerce and is involved in its Infrastructure sub-committee.
Gaspard brings strong global expertise to 4D, having worked in five countries across three continents. He is also proficient in three languages. Gaspard is actively involved in organisations fostering environmental change, social inclusion and diversity, all important to 4D's wider remit.
Gaspard has a Master of Science in Corporate Finance and a Master of Management (majoring in finance) from the EDHEC Business School in Nice, France. He is also a CFA® Charterholder and CFM® Chartered Financial Modeller.